Hoang Chinh, Nguyen – an excellent lecturer and professional scientist.
Master of Science Nguyen Hoang Chinh - lecturer in biotechnology of the Faculty of Applied Sciences, Ton Duc Thang University - used to be the 12th class of the Faculty of applied sciences, he were honored to represent all new engineers giving a speech at the graduation ceremony and was given the scholarship to pursue graduate education in Taiwan afterward.
With the passion for biology application and medicine and want to find new therapies in treating disease, Hoang Chinh decided to choose biotechnology to study and pursue his dream career. Like many other students, Hoang Chinh Nguyen took his first step into the busy urban life of Ho Chi Minh City with lots of nervous and disadvantages, but after years of dedication working and efficient investment of time, passion, and self-discipline, he proudly surpasses all the obstacles to become the very man of himself today. Now working as a lecturer of Faculty of Applied Sciences, Hoang Chinh always aspires the motivation, passion for students to help them enjoy the learning time, get better anytime to pursuit good result after every course. At present, Hoang Chinh has published a number of scientific papers published in international journals and is expected to focus on the research duty at the faculty.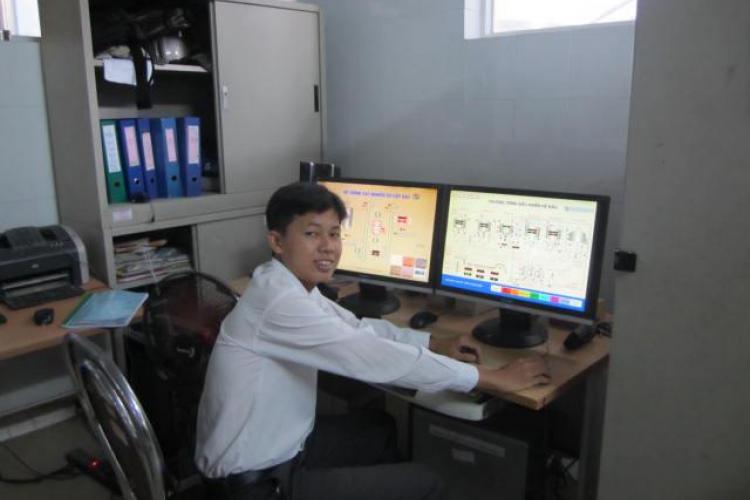 "With students, I think we should be patience and encourage them to learn English. Study effectively by arranging a reasonable time, a better learning outcome would appear at the right moments. In addition, students should take part in D2O Academic Activities where they can practice their practical skills as well as claiming their soft skills, as it will help them in the future career. "- Hoang Chinh shared with students.