Professor Raymond Lee – "Keep Bones and Muscles Healthy for Adults People"
On Oct 10 of 2016, Faculty of Applied Sciences (FAS), Ton Duc Thang University welcomed the visit of Prof. Raymond Lee from London South Bank University, United Kingdom.
Prof Raymond Lee gave a presentation about his research topic entitled "Keep Bones and Muscles Healthy for Adults People". Prof Lee's research analyzed the causes of symptoms of the aging process, e.g. when people get older, they get shorter and feel pain in spine, back and neck…He also explained why people get osteoporosis disease and presented methods to recognize it. Besides, the effects of exercising to bones and muscles were also discussed. Finally, a valuable message was also delivered from Prof. Lee's talk that people (not only elder people) should go to exercise regularly and effectively to keep bones and muscles healthy.
The seminar was taken place in an exciting atmosphere with many questions from TDTU's lecturers and students.
Some pictures of the seminar: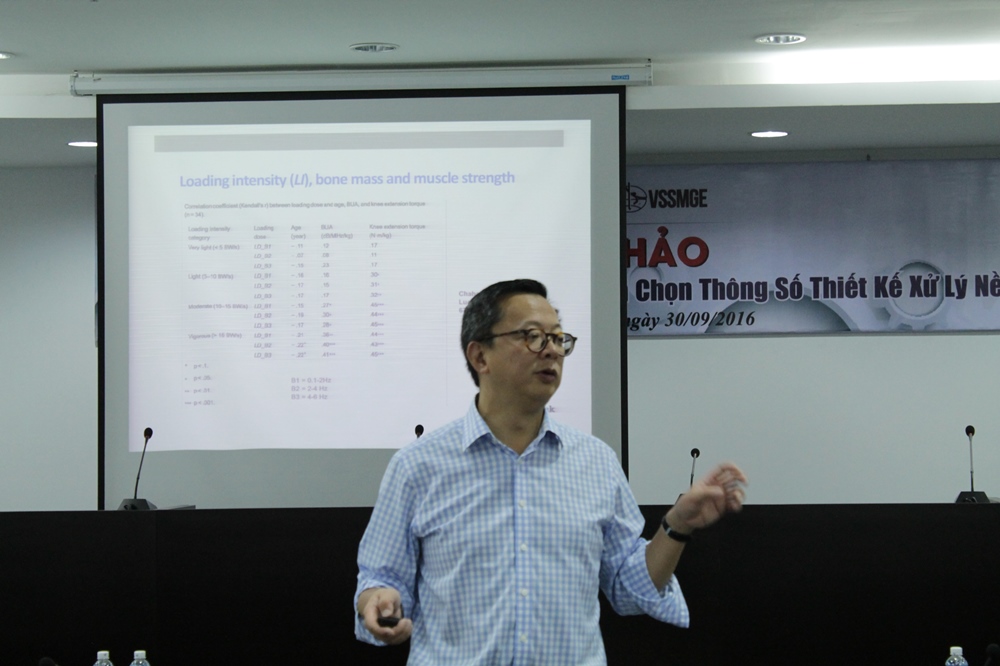 Prof Lee presented his research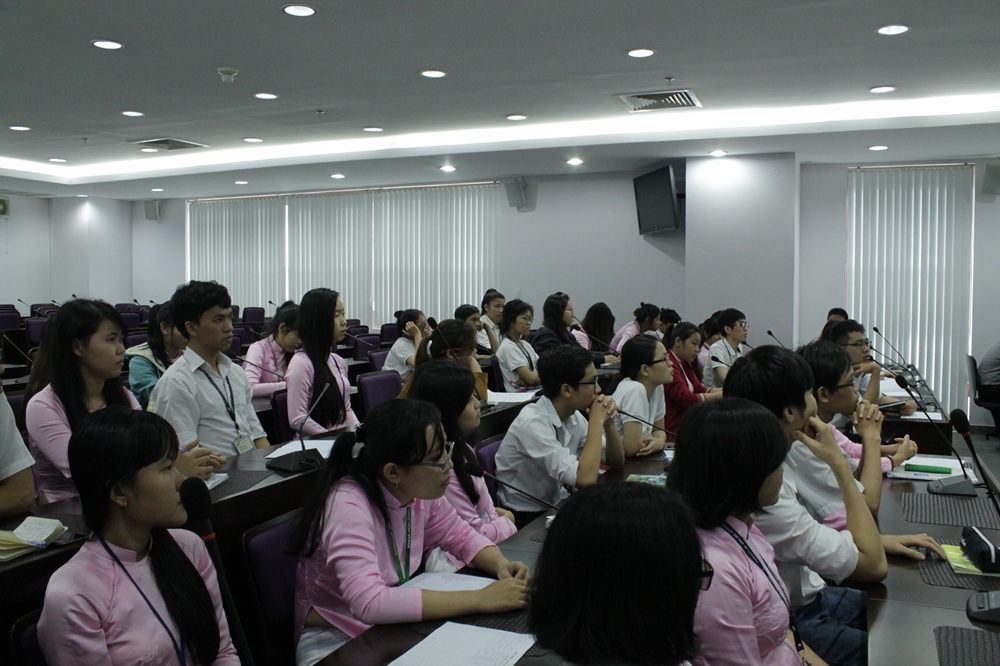 The atmosphere of the seminar…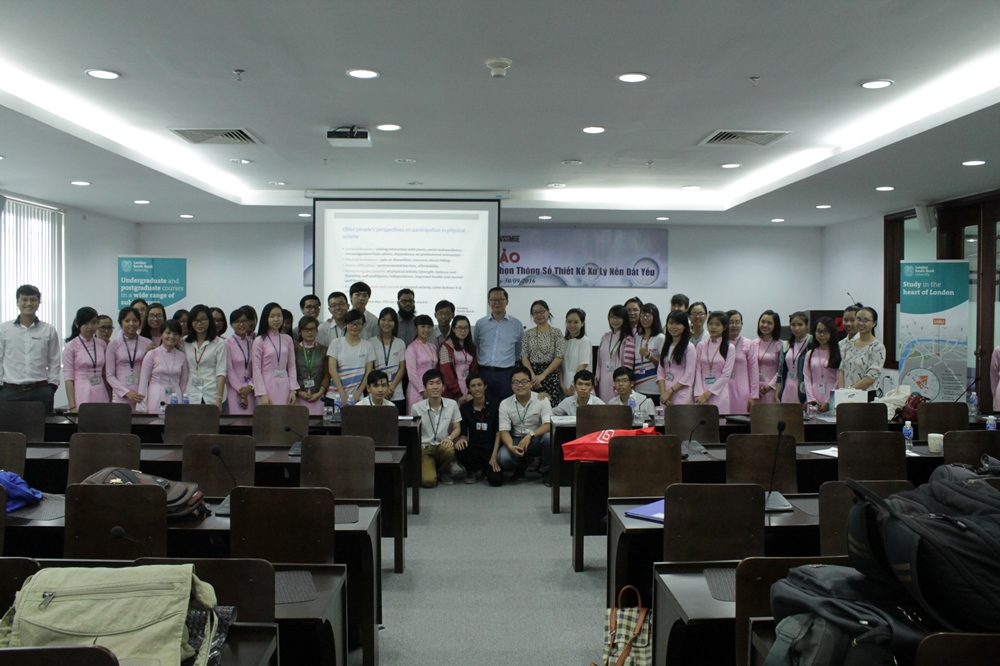 .. TDTU's lecturer and student took a photo with Prof Lee…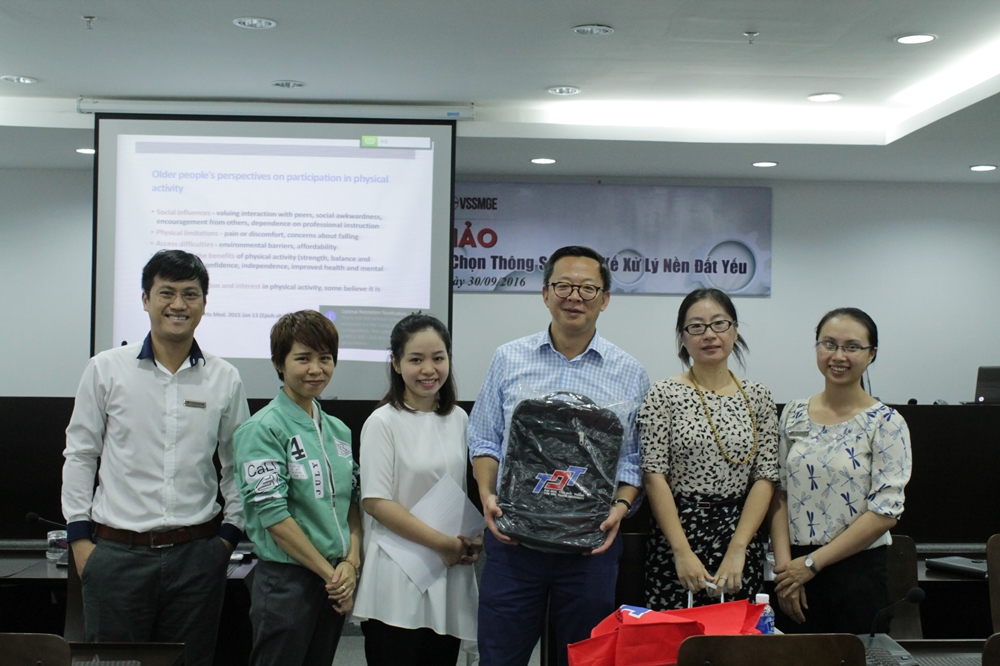 …and gave him a present to keep this memory.